GNG's Society of Historical Gaming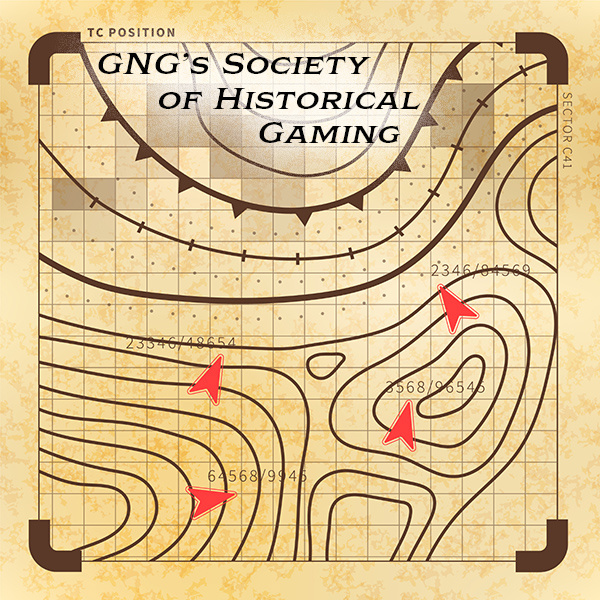 GNG's Society of Historical Gaming is designed for gamers who love history and love playing games about it. Most of these games fall into the category of military history, but not all. There's a game on Watergate for example. Of course, there's nothing calling the shots at Gettysburg in 1863, or launching the Normandy landings in 1944. Plus in board game battles nobody gets hurt – a major bonus.
Historical games can be immersive and the historical flavor included adds greatly to the overall fun. The Society will provide an ongoing and interactive way to learn about history! Some wargames of course, are too long and complicated to play in the store, so this group will focus on accessible games that can be played in a single sitting — from introductory-level to medium complexity. Everyone is invited to dip into our featured play list.
2022 Schedule
September 17th (5 pm)
October 8th (5 pm)
November 12th (5 pm)
December 10th (5 pm)